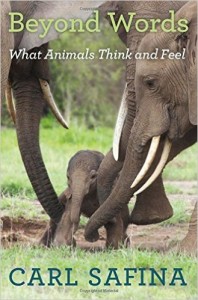 The final reading for the Sacajawea Audubon Book Group this year is Beyond Words: What Animals Think and Feel, by Carl Safina. Safina has won numerous awards and much recognition for his writing. Beyond Words is his seventh book. It's described as beautiful, compassionate, surprising, delightful, and enlightening. The discussion of Beyond Words will be on April 20, 5:30-6:45PM, in the Hope Lutheran Church.
Please send email to Adele Pittendrigh if you are participating for the first time.adele.pittendrigh@gmail.com. Happy Reading!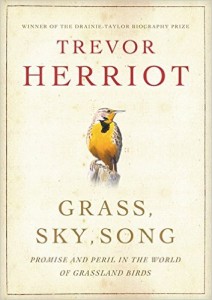 The next book group meeting will be March 9, 2017. The discussion will be about Grass, Sky, Song: Promise and Peril in the World of Grassland Birds by Trevor Herriot, an award winning author who lives in Regina, Saskatchewan. One commentator describes the book: "As beautifully rendered as the land it celebrates. The writing, the illustrations [drawn by the author], and the design all rise to the level or art."
Book group meetings go from 5:30-6:45 PM at Hope Lutheran Church. If you are new to the book group and plan to attend for the first time, please contact Adele Pittendrigh so you can be added to the mailing list. adele.pittendrigh@gmail.com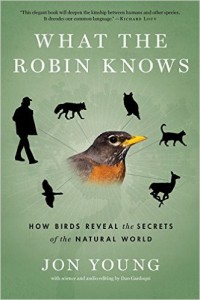 On January 19th, the SAS Book Group will discuss What the Robin Knows: How Birds Reveal the Secrets of the Natural World by Jon Young. The book promises to teach us how robins and other birds use a universal bird language that communicates about what is going on in the environment. Everyone is welcome to participate in the book group, which meets every 6 weeks from 5:30-6:45 in the Hope Lutheran Church.
If this is your first time attending one of the discussions, please send email to Adele Pittendrigh at  adele.pittendrigh@gmail.com.