Montana is blessed with a great variety of habitats. We basically have everything you can find at our latitude besides high diversity deciduous forest and marine habitats. This provides us with fantastic bird diversity and Lewis & Clark Caverns State Park offers a small slice of this diversity in a small area. Join Park Assistant Manager and long time Naturalist Tom Forwood at our April 9th program as he shares some of the park's hidden nooks and crannies and the uniqueness of Montana's oldest state park.
Tom has been an avid naturalist his entire life and a die hard birder forabout a decade. He worked for 10 years as a Park Ranger with Montana State Parks constantly learning about the birds of Lewis & Clark Caverns State Park and beyond. Today Tom is the assistant park manager at Lewis & Clark Caverns and an eBird reviewer for 3 regions. He compiles 2 Christmas Bird Counts and is a member of the Montana Bird Records Committee. Tom truly enjoys sharing what he has learned with others and looks to learn from others about the world of birds at every tern (turn), and can never pass up a bad nature pun.
Sacajawea Audubon Society programs are free and open to the public. We meet the 2nd Monday of each month, September through May, at Hope Lutheran Church. Join us for a social at 6:30 p.m.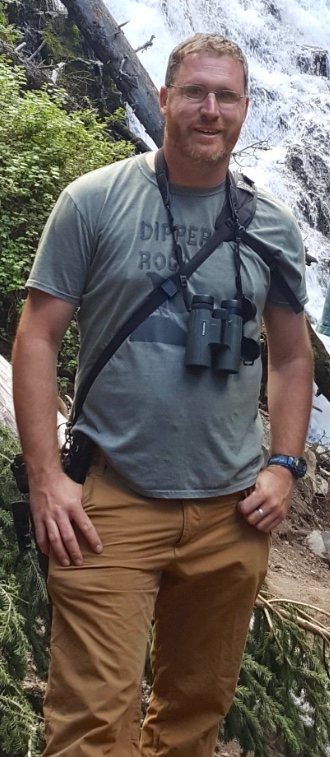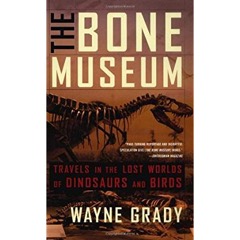 The Bone Museum, by Wayne Grady is the last book of the season for the Sacajawea Audubon Book Group.  The group will meet at the Hope Lutheran Church on April 18 from 4:00—5:15pm.  If are new to the group and plan to participate, please let Adele Pittendrigh know. (adele.pittendrigh@gmail.com)
Sacajawea Audubon is once again offering bluebird box sponsorships for the upcoming 2018 nesting season.  It's a fun way to support our chapter's conservation projects.
Sponsorship costs $20 per year per box, and you can sponsor up to 3 boxes total. Once you have signed up and mailed in your check, we will assign you a box number, and as the bluebird nesting season begins you will receive emailed updates and photos. At the end of the season, we will post a complete list of all the boxes including their sponsor's name and the nesting results in the newsletter & on the SAS website.
A bluebird box sponsorship makes a great gift or you can sponsor a box in memory of a loved one.  The money raised will fund the expenses of maintaining the bluebird trail, as well as Sacajawea Audubon's other conservation projects, such as the Kestrel Nest Box project and the Burdock Eradication Project.
To sign up for a bluebird box sponsorship, please fill out the form below and send with a check to:
Lou Ann Harris                        **Please make check out to SACAJAWEA AUDUBON SOCIETY
PO Box 11341
Bozeman, MT 59719
BLUEBIRD BOX SPONSORSHIP
NAME _____________________________________________________________
ADDRESS __________________________________________________________
EMAIL _____________________________________________________________
# OF BOXES SPONSORED _______________
IS THIS SPONSORSHIP A MEMORIAL? ________
IN WHOSE NAME? ___________________________________________________