Saturday, September 30, 2017 (if bad weather plan for alternative date of October 1st)
Trip Leader: Steve Hoffman 406-461-5714         swhoffman0322@gmail.com
We will meet at 7:45 am at the Museum of the Rockies to organize a carpool, and plan to depart around 8 am.
Late September and early October is typically the peak of the fall raptor migration atop the Bridger Mountains, with a good diversity of raptors likely passing by our observation point above Bridger Bowl Ski Area. At this time of year we are likely to see good numbers of migrating Golden Eagles, Red-tailed, Cooper's and Sharp-shinned Hawks, as well as American Kestrels. There is a strong likelihood that we may also see small numbers of the rare Broad-winged Hawk, Northern Goshawk, Merlin, and Peregrine Falcon, as well as Bald Eagles and Northern Harriers! We shall plan to be back in Bozeman no later than 6pm (or sooner, if needed).
PLEASE NOTE that this field trip will require a vigorous, 3-mile hike each way, with a 2,100-ft. gain in elevation. Be prepared for a 2-hour hike to the top, and a 1.5-hour hike back down to the parking area. However, we will NOT be in a rush, but instead will enjoy a leisurely hike to the observation point. Please wear sturdy hiking shoes, and bring several layers of clothing (including a windbreaker), warm hat & gloves, and of course lots of food & water. If the weather is not cooperative we will postpone the trip until Sunday. In the event the weather is poor both days we will likely cancel the trip.
Participants limited to 20   
To reserve a spot on the trip or for more information, please contact the trip leader at your earliest convenience, as this trip is likely to fill quickly!
It's time for the 20th Annual Bridger Raptor Festival, October 6th, 7th & 8th at Bridger Bowl!  Sacajawea Audubon is again co-hosting and will be offering several fun children's activities.
Friday night kicks off at the Ellen Theatre with a special free screening of "The Eagle Huntress".  The show begins at 7 p.m.  Saturday and Sunday's events begin at 10 a.m. at both Saddle Peak and Jim Bridger Lodge at Bridger Bowl. There will be family activities including: Build a Bird House, Binocular Target Blitz, Face Painting, Nature Journaling, Raptor ID with Amy Seaman, interpretive walks with MOSS, and live raptor presentations. There will be an up-to-date raptor count board at the Montana Audubon/Sacajawea Audubon booth for you to see what birds are being seen up at the Bridger Hawk Count site. Bridger Raptor Fest is FREE and a great family-friendly, community event. So grab the kids & grandkids, (but please no dogs) and come up to Bridger Raptor Fest!
**We need VOLUNTEERS!  If you would like to help out at this year's raptor festival, please contact Lou Ann Harris at 406-600-3585.
For more information and festival schedule, go to: www.bridgerraptorfest.org/current_events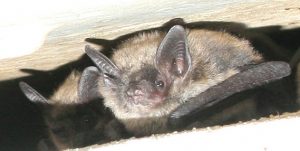 Come and discover the fascinating and mysterious world of bats. This program will explore the importance of bats to our ecosystem and agriculture, bat biology, threats to bat populations, current research, rabies, myths, echolocation, and more! You'll also learn what you can do to help promote bat conservation in your own back yard.
Matt has been leading bat walks and bat education programs for the past six years as a volunteer for the Montana Wild Education Center (FWP) in Helena. As a passionate bat advocate, Matt also volunteers to help humanely resolve bat/human conflicts in homes. He has a B.S. in Wildlife Biology from the University of Montana and currently works for the Montana Land Reliance.
Sacajawea Audubon meets every 2nd Monday of the month, September through May. Our meetings are held at Hope Lutheran Church, 2152 W. Graf (off of S. 19th). Come for the social, beginning at 6:30 p.m. A short chapter meeting starts at 7 p.m. with the program following after. Our programs are free and open to the public.
The Bridger Ridge provides viewing one of the largest Golden Eagle migrations known in the lower 48 states. Recent Golden Eagle count totals have varied from 1,000 to 1,400 eagles per season, with up to 200 individuals tallied on peak migration days (usually during the first two weeks of October). Data obtained over the last 27 years has provided scientists with valuable information about trends in Golden Eagles and other raptor populations.
Thanks to the generous support of Sacajawea Audubon Society, August 27th marked the start of the 27th consecutive season of raptor migration research along the crest of the Bridger Mountains. The count will continue through the first week in November.  Montana Audubon, in partnership with HawkWatch International (HWI), coordinated this scientific project for the past 8 seasons. HWI initiated these annual counts in 1991.  This year, Sacajawea Audubon has taken over coordination of the project from Montana Audubon.  This means a financial committment of $13,000.
These majestic birds use the energy-saving updrafts created by strong winds along the crest of the Bridgers to migrate south. The long-term data collected at the Bridger site helps scientists learn about regional and continental raptor population trends. Most importantly, the Bridger project is designed to monitor widespread environmental changes, using these apex predators as valuable barometers of ecological health.
Steve Hoffman, former Executive Director at Montana Audubon emphasizes: "The Bridger Project is the most important migration site in the western United States for monitoring the health and trends of Golden Eagle populations.  The Bridger data are especially important now because there is scientific evidence for long-term declines in Golden Eagle numbers across much of western North America. As a result, the U.S. Fish & Wildlife Service and other wildlife conservation agencies are intensifying research efforts to learn more about Golden Eagles and what might be causing this downward trend."
Hawk counters Bret Davis and Adam Bradley welcome visitors on the ridge, so grab your binoculars, down jacket and make the hike up!