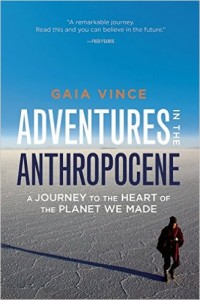 The SAS Book Group is meeting October 20th at 5:30 p.m. at Hope Lutheran Church.
The Sacajawea Book Group is reading Gaia Vince's - Adventures in the Anthropocene, A Journey to the Heart of the Planet.  Please join us to discuss this interesting book.
The group meets every 6 weeks, usually at Hope Lutheran Church, but not always. All are welcome, but if you are coming for the first time, please contact Adele Pittendrigh at 587-7710 or email, adele.pittendrigh@gmail.com.