Join Sacajawea Audubon for a special presentation on the raptors of South America.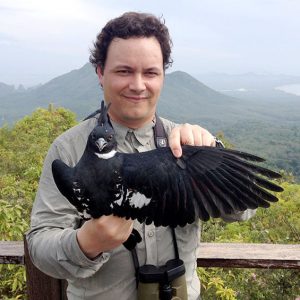 Raptors of South America: A Field Guide
Presented by Sergio Seipke
When: Monday, September 12th at 7 pm
Where: Hope Luthern Church, 2152 W. Graf Street in Bozeman
Join worldclass raptor specialist, Sergio Seipke, for his presentation Raptors of South America: A Field Guide.  Sergio will be showcasing the large and diverse assemblage of raptor species that inhabit the South American continent. Sergio has studied this fascinating group of birds for much of his life; he will describe the natural history and conservation of these birds, with notes about the plumage variation of this peculiar raptor fauna.
Sergio started watching and learning about raptors in 1993. He was a Hawk Mountain trainee twice: first in 2005 and again in 2006. In February 2013, he formed Raptours, L.L.C. and has since designed, organized, and led or co-led raptor tours in eight countries in four continents. He is currently writing Raptors of South America, the first field guide for the subcontinent. He has authored and co-authored 16 articles dealing with raptor biology, migration, taxonomy, and field identification of Neotropical raptors.
Sacajawea Audubon meets every 2nd Monday of the month, September through May. Our meetings are held at Hope Lutheran Church, 2152 W. Graf (off of S. 19th). Come for the social, beginning at 6:30 p.m. A short chapter meeting starts at 7 p.m. with the program following after. Our programs are free and open to the public.