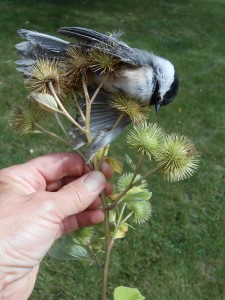 Join Sacajawea Audubon as we continue to work this summer to eradicate burdock from some of our favorite trails.  This nasty introduced plant has Velcro-like seed heads that entrap songbirds, slowly causing their deaths.  You may know burdock from brushing against it and getting the burs caught in your hair, your clothes, or your dog's fur.  Lucky for us this plant is a short-lived biennial. If we can keep a stand of burdock from setting seed by clipping off the seed heads early, it will eventually die out.
Audubon volunteers will be leading work groups to clip the seed heads throughout the summer and WE NEED HELP!  Join us if you can at any of these dates and locations:
July 28 - The "M" Trailhead
July 30 -   East Gallatin Recreation Area (meet at the beach)
August 3 - Drinking Horse Mountain Trailhead
August 10 - Story Mill Community Park  (park along Story Mill Road just south of the Story Mill)
August 13 -  Sypes Canyon Trailhead
August 16 - Gallagator Trail (meet on Garfield Street where it intersects the Gallagator Trail)
August 25 - Sourdough Trail in Bozeman **Evening Meeting time: 6 pm ** (meet at Gardner Park trailhead on Gardner Park Drive)
We will meet each morning at 7:30 am. (EXCEPT Sourdough Trail which is a 6 pm evening event!) Bring pruning clippers if you have them and wear gloves, long sleeves and long pants, all of fabrics that burs won't adhere to.  Plan to work for an hour or two.  Whatever time you can afford.  With your help, we will "Knock out Burdock"!
Contact Paulette Epple at  bigskyepples@msn.com    or   580-6186  for more information.Or contact Janne Hayward at 587-6124 to help her remove burdock from other smaller sites, dates negotiable.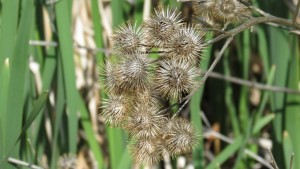 July 30th Saturday, 7:00pm
Summer Speaker Series - Free
Amy Seaman: Bird Conservation Associate with Montana Audubon Society"Why Missouri Headwaters State Park is classified as an Important Birding Area
Missouri Headwaters State Park, behind park office.
Bring a chair! Marshmallow roast to follow.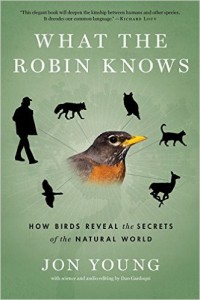 On January 19th, the SAS Book Group will discuss What the Robin Knows: How Birds Reveal the Secrets of the Natural World by Jon Young. The book promises to teach us how robins and other birds use a universal bird language that communicates about what is going on in the environment. Everyone is welcome to participate in the book group, which meets every 6 weeks from 5:30-6:45 in the Hope Lutheran Church.
If this is your first time attending one of the discussions, please send email to Adele Pittendrigh at  adele.pittendrigh@gmail.com.
In 2013, Sacajawea Audubon began installing kestrel nest boxes around Gallatin Valley with the help of the American Kestrel Partnership (AKP).  This international project was in response to long-term population declines of kestrels in North America.
No boxes were used by kestrels in the first two years of the project.  Then in 2014, SAS Project Leader Paulette Epple found 3 active boxes.  Success!  In 2015, there were 2 active nests.
This year there are 8 active nests. The AKP also requested that we band the nestlings/adults and collect body feather samples as part of the American Kestrel Genoscape Project.  The genetic data from the feathers will be analyzed to understand the migratory connectivity of kestrel populations and how the connectivity changes with climate.
Lou Ann Harris, who is a licensed bander, received the necessary permit modifications to band kestrels and collect feathers.  On June 27th, Paulette and Lou Ann checked 6 boxes with the hope of catching an incubating female.  They did indeed catch 3 females in the box and banded them.  Once the nestlings reach the age of about 18 days, the team will band them and collect the feathers.
This has become a very exciting conservation project for Sacajawea Audubon!  It's so rewarding to know that our efforts are making a difference.