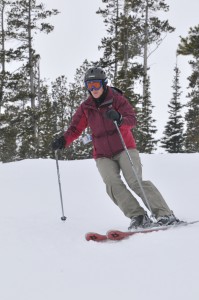 Support the Bridger Mountains Raptor Count (now in it's 25th year), which records the largest concentration of autumnal migrant Golden Eagles known in the lower 48.  Help Sacajawea Audubon and Montana Audubon continue this important research project in our very own Bridger Mountains by purchasing a raffle ticket, and be one of two winners of a Bridger Bowl Season Ski Pass (2015-2016). Raffle tickets are $10 each or 6 for $50. Drawing Date: November 9, 2015 at the SAS November meeting, Hope Lutheran Church. To purchase a ticket, email raptorraffle@sacajaweaaudubon.org or call Leo Freeman at (414)403-7943. Tickets will also be available at our October 12th and November 9th meetings.
Saturday, October 24th
Meet at 7:45 am at the Museum of the Rockies
Carpool and depart at 8:00 am
This should be near the peak time for migrating waterfowl.  Ennis Lake is one of the premiere staging areas for migrating waterfowl in southwestern Montana.  Thousands of ducks can be spread across the lake on any given day.  As is typical with high concentrations of birds, there is always the possibility of a rarity being found.   Bring a lunch as we'll be out until at least mid-afternoon.  Also, remember to bring plenty of warm clothes as it will likely be cold and windy.  Limit 16 people.  For more information and to make reservations, call John Parker at 586-5863 or email at birdsightings@sacajaweaaudubon.org.