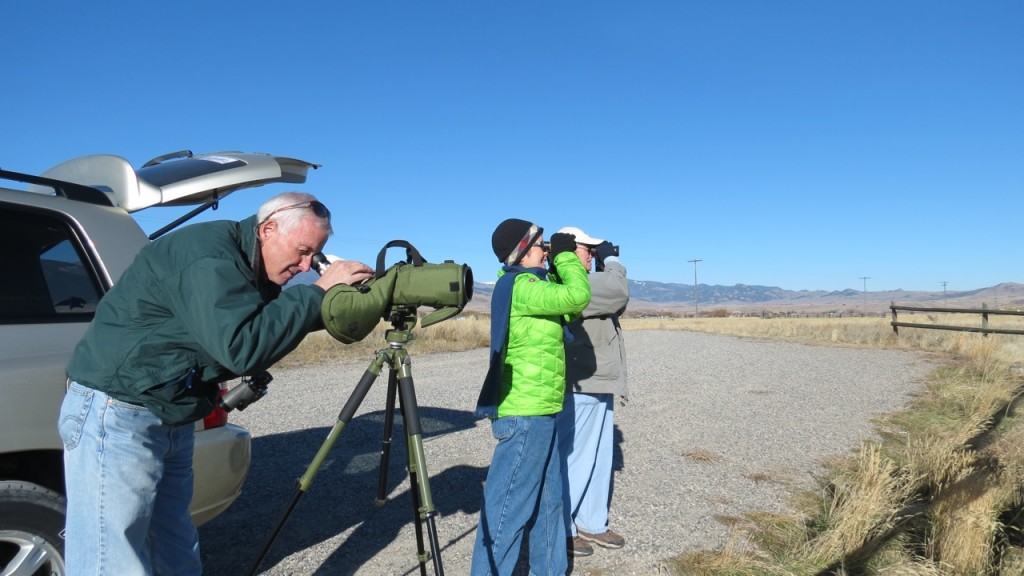 Madison Valley IBA Bird Survey – October 17th
The birds are on the move again with Ennis Lake serving as an important stopover for large numbers of migrating waterfowl, loons and grebes.  Also, the first returning Rough-legged Hawks have been sighted and you never know what else we may find in the Madison Valley.  Last year's treat was a Harris Sparrow.   On October 17th (Saturday) we will conduct one last survey of the Madison Valley IBA and its always a fun time to put your bird watching skills to a good use.
If you can help, email Paulette at bigskyepples@msn.com or call 580-6186.  We will meet at the Ennis Pharmacy Café in Ennis by 7:45 am.  Come early if you would like to eat breakfast there.  We should be finished by early afternoon.