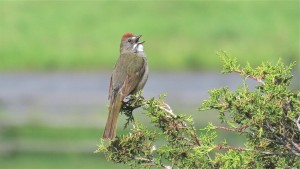 Support SAS
Support Sacajawea Audubon by:
-Joining Locally
-Sponsor a Birdathon Team
-Sponsor a Bluebird Nest Box
-Sign Up For A Class
-Or-
AMAZON SMILE
When you make a purchase through Amazon Smile, the Amazon Smile Foundation will make a donation to Sacajawea Audubon. To get started, cut and paste this link to your browser:
http://smile.amazon.com/ch/81-6012429
On The Calendar
May 13th - Birdathon starts
June 28th - Madison Valley IBA Bird Count
June 29th - Birdathon Awards Party, E. Gall Rec. Area, 7pm
July 8th- Grand Opening of the Trident-Peregrine Trail
Recent Sightings
June 25th- Fox Sparrow, Bear Canyon Rd.
June 25th- Great Gray Owl, Battle Ridge Campground
June 24th- Ovenbird, Chestnut Mountain Trail
June 23rd- Wilson's Phalarope and Pied-billed Grebe, Cherry River FAS
June 22nd- Black-neck Stilt, Hayden Valley
June 22nd- Red-breasted Grosbeak, Mayor's Landing Area
June 21st- American Avocet, West Yellowstone Campground
June 20th- Pinyon Jay, Nixon Gulch Rd.
June 19th- Pileated Woodpecker, West Yellowstone Campground
June 18th- Green-tailed Towhee, Rocky Mtn. Rd. Bluebird Trail
June 17th- Semipalmated Sandpiper, Sacajawea Park
June 17th- Williamson's Sapsucker, Moser Creek Rd.
June 16th- Broad-tailed Hummingbird, East Fork Mill Creek Trail
June 15th- White-breasted Nuthatch, Pine Creek Recreation Area
June 14th- Short-eared Owl, Varney Rd.
June 13th- Peregrine Falcon & White-throated Swift, Headwaters State Park
June 12th- Common Nighthawk, Varney Bridge FAS
June 11th- Yellow-breasted Chat, Cokedale Rd- Miner Creek
June 11th- Swainson's Thrush, Limestone Creek
June 10th- Steller's Jay, Forest Creek Rd.
Board Minutes Abstract
Sacajawea Audubon Board Meeting
March 2, 2017
Attendees:
Loreene Reed
Janne Hayward
Lou Ann Harris
Chris Nixon
John Edwards
Paulette Epple
Rick Sanders
Board approves minutes from February Board Meeting.
Janne gives treasurers report.
Discussion of process to identify new board members.
Discussion of management of the Bridger Raptor count. Not clear if Montana Audubon is going to continue managing the count. SAS is ready to step in if Montana Audubon does not carry this out for 2017.
Discussion of Trident Trail signage situation. Additional grant funds have been identified that will allow construction of signage and a shelter.
Discussion of a "be nice" policy that guides our volunteers when they interact with outside groups and agencies on behalf of SAS.
Discussed a policy for review and approval of written documents that are sent on behalf of SAS to third parties. Consider developing an MOU that guides the actions of SAS representatives that serve on third party committees and programs. Rick and Janne volunteer to prepare a draft MOU.
Board vote to approve the letter for the American Kestrel partnership grant.
Discussion of status of Berkeley pit efforts. Edwards has attended the last three meetings of the Waterfowl Mitigation Plan committee in Butte. Good progress is being made toward identifying and pilot testing new preventative and hazing methods at the pit. Some new technologies are going to be tested at the Pit.
Discussion of proposed SAS Newsletter Policies and Recommended Donation for third party ads. The proposed policy was approved with revisions on an interim basis by the board. The interim policy is that the SAS executive committee must approve all third party advertising that goes into the newsletter. This policy applies to the newsletter and the website. Placing an ad in the website will require an additional fee.
Links
Social Media

Get Twitter Buttons
Archives
Categories