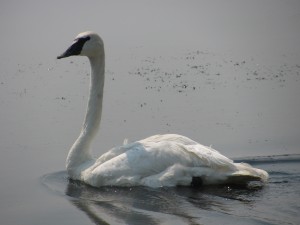 This month, please join Sacajawea Audubon as we welcome Claire Gower from MT Fish Wildlife and Parks, and Tom Hinz of Ecolegacy Consulting for a presentation on building community support for wetland conservation in the Madison Valley.
This presentation will describe a decade long wetland restoration project in the Madison Valley, SW Montana; the success of which provided an opportunity to initiate Trumpeter swan restoration efforts which started in 2012. The goal of this work is to restore nesting pairs to the valley and the greater Tri-state area. At the end there will be a few slides to describe swans of Montana.
Sacajawea Audubon Society meets every 2nd Monday of the month, Sept. through May at Hope Lutheran Church, 2152 West Graf.  Meetings start at 7:00 p.m. and are free and open to the public.