Calling all birders,
The first of the season Headwaters State Park IBA (Important Bird Area) survey will be conducted on Sat. May 3rd starting at  8 am.
We will meet at the Park Headquarters Kiosk in Three Forks at 8 am.  We will finish at the Boat Landing across from the limestone cliffs all together noonish.
Bring your keen eyes and ears.
Contact Martha Collins if you can help. 406 579 0506
Annual Meeting and Sweet & Savory Social
Come join the annual Sacajawea Audubon Society Sweet and Savory social.  Everyone is welcome to join SAS and share their interest in birding and conservation.  The meeting will include the Sweet and Savory social and potluck, and feature a slide show by Martha & Hobart Collins from their recent birding trip to Trinidad and Tobago.  Please bring a sweet or savory dish to share. For more info, contact Diane Gresham, Hospitality Chair at 406-600-4801 or email dgresham@bresnan.net.
 The Sacajawea Audubon Society meets the second Monday of the month (September through May) at 7:00 p.m., at the Hope Lutheran Church, 2152 W. Graf Street (off of South 19th) in Bozeman. We invite the public to attend our meetings and participate in our field trips.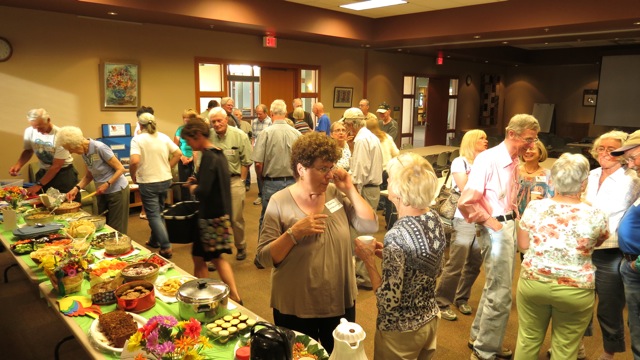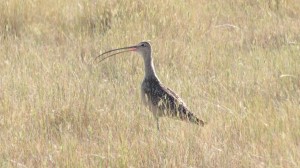 Hi Birders,
The birds are coming back!!  April 26th (Saturday) we will conduct a bird survey on the Madison Valley IBA.  This is an exciting time in the valley with up to 20 species of waterfowl on Ennis Lake, 52 Common Loons counted last year, large flocks of avocet and of course lots of Sandhill Crane and Long-billed Curlews around.  If you can help, email Paulette at bigskyepples@msn.com or call 580-6186.  We will meet at the Ennis Pharmacy Café in Ennis by 7:45 am.  Come early if you would like to eat breakfast there.  We should be finished by 1 pm.
Please note that there will also be a Headwaters IBA survey the next Saturday, May 3rd.  Martha Collins will be sending out an email soon with all the details.  So as you plan your weeks ahead consider joining one, or both, of the surveys.  It will be fun to be out birding as we gather important data to track long term trends on the IBAs.
Yours for the birds,
Paulette
Leader:  Martha Collins, 586-9478 or 579-0506
(1/2 day trip; easy walking)
The Headwaters area includes a variety of habitats, including sage/grassland and riparian, so anything from waterfowl to sparrows can occur.  One of the unique features of the Headwaters area are the limestone cliffs, which support several cliff nesting species such as Prairie Falcons and White-throated Swifts.  The park, which is situated along the Missouri River corridor, is an ideal location to observe early spring migrants. Those wishing to meet at the Headwaters area contact the trip leader. 15 person limit.
Participants in all trips will meet at the front parking lot of the Museum of the Rockies at 6:45 a.m., and depart at 7:00 a.m. unless otherwise noted.  Car pools will be arranged at the museum; an offer to help with gas to the driver is always appreciated but not mandatory.  Dress for the weather;  good footwear is a must as field trip conditions are not always dry.  Turn off your cell phones and keep unnecessary conversations to a minimum.  Some field trips are limited to a certain number of participants.  Contact the trip leader for more details about any trip, and to sign up for the trip.  We encourage beginning birders to participate.  Come have a good time and learn something new.