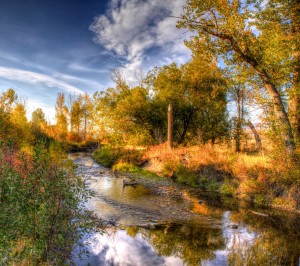 Wouldn't it be wonderful to have a new natural park in Bozeman dedicated to wildlife watching and wetlands conservation?
Join us January 13th at 7 pm to hear about the proposed Story Mill Community Park located on approximately 50 acres adjoining the old Story Mill in northeast Bozeman.  Maddy Pope, project manager with The Trust for Public Land, and Martha Collins, a Sacajawea Audubon member, will discuss this exciting planned park.   TPL is proposing to sell the land to the City to become the newest and largest community park using funding through the new Trails, Open Space and Parks bond fund.  The long-term vision for the new park would include both an active park area for public enjoyment and recreation and a protected nature sanctuary for wildlife and to serve as an outdoor classroom.  The property's wetland complex already supports a wide array of birds and other resident wildlife.  Highlights this past season have included nesting sandhill cranes, a family of great horned owls, kingfishers, dippers, snipe, and a plethora of nesting songbirds.  The project includes an ambitious restoration and monitoring project that would increase wetland acres and restore floodplain connections to provide habitat and water quality enhancements.
Over the past year, Sacagawea Audubon has gotten involved with TPL conducting bird surveys, putting up nesting boxes, and leading birding walks at the site.  Come learn more about this partnership and how you can help support this exciting project!
At Hope Lutheran Church, 2152 W. Graf Street (off of South 19th) in Bozeman.  Our programs are free and open to the public.