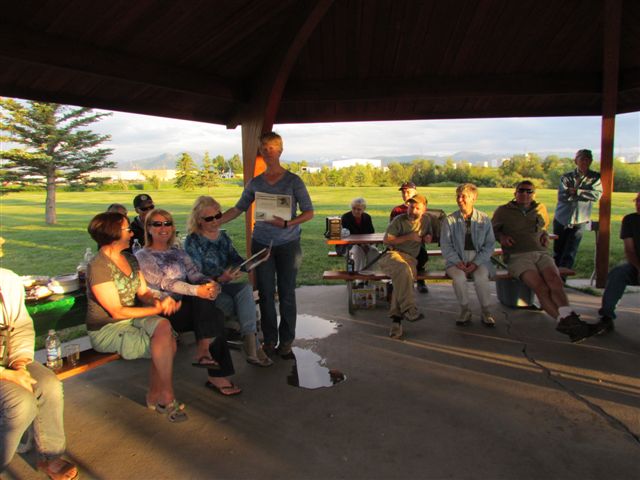 The annual Birdathon Awards Party will be held Thursday, June 27th at 7 p.m. at the East Gallatin Recreation Area picnic shelter.  Drinks, snacks and desserts will be served.  Awards to be handed out include:  Most Species Identified (Adult & Youth divisions), Most $$ Raised, Rookie Award, Sitting Duck Award, Carbon Neutral Award, Mentor Award, Best Bird Award, Most Pledges Collected, Sacajawea Audubon Award (most flickers seen) and Montana Audubon Award (most magpies seen).
All Birdathon team members and their families are invited, as well as chapter members.
Sacajawea Audubon would like to thank our major Birdathon sponsor this year:  Holcim .  We appreciate their support!