Saturday, May 14 – Sunday, June 19, 2011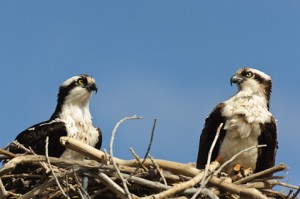 Spring is (finally) here, which means it's time to call your favorite birders and register your birdathon team. The Sacajawea Audubon Birdathon Committee would like to announce our 2011 Birdathon.
How does a Birdathon Work?
A Birdathon is similar to a walk-a-thon, but instead of collecting pledges per mile walked, you spend a great spring day outdoors with fellow birders, scanning skies, trees, shrubs, fields and water - even your backyard feeder - for birds.  The challenge is to identify as many bird species as possible within a 24 hour period from May 14 – June 19, 2011.  You collect pledges per bird species and the money raised benefits Southwestern Montana birds and other wildlife.

For more information: contact Loreene Reid at loreener@yahoo.com  or 600-6666.